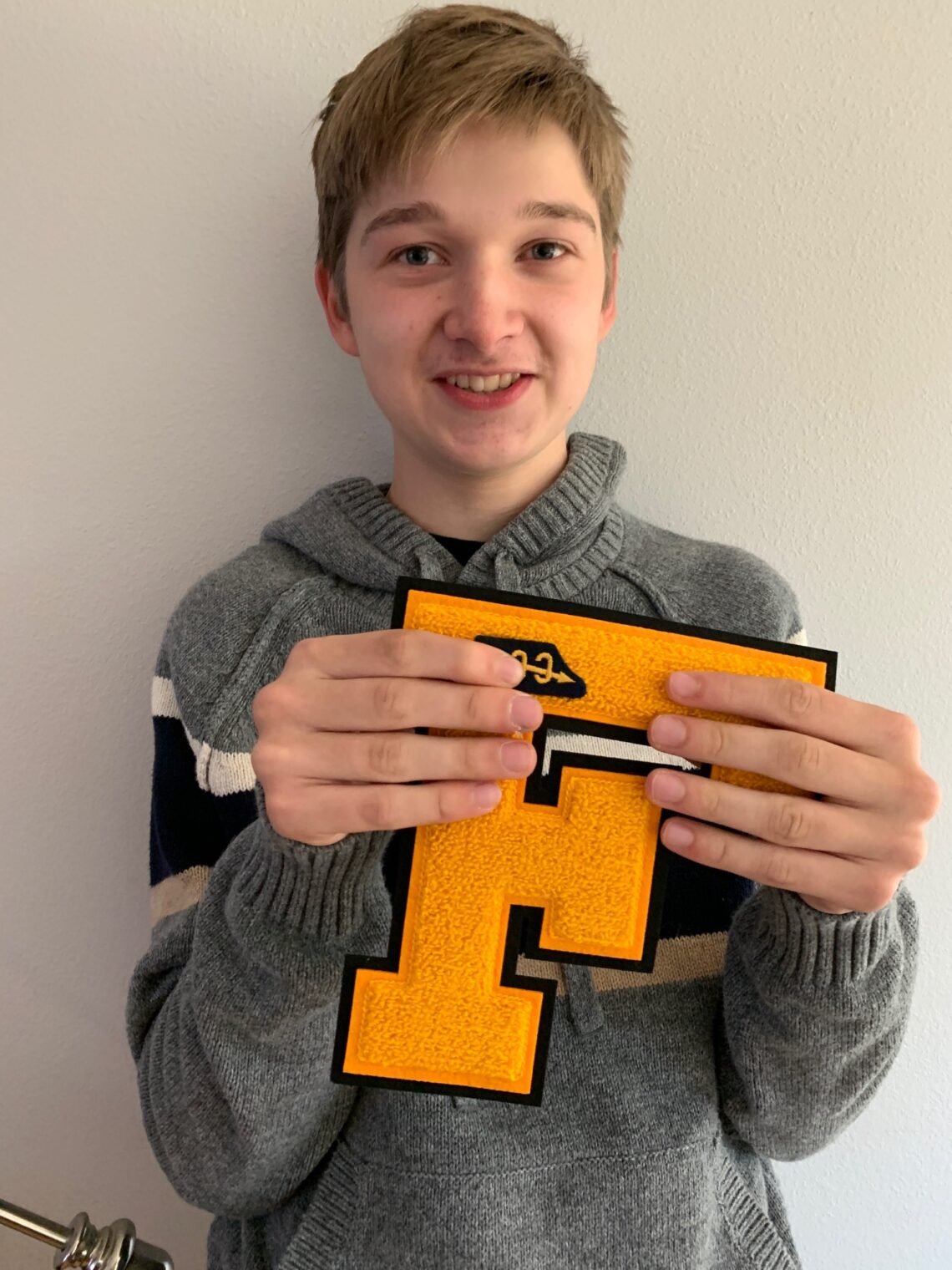 It's tradition that after every XC season coaches, athletes, and parents come together to celebrate and recognize the accomplishments of the athletes who have worked so hard all season long. Of course, because this year is what it is, the recognition program didn't quite happen the way it has in the past.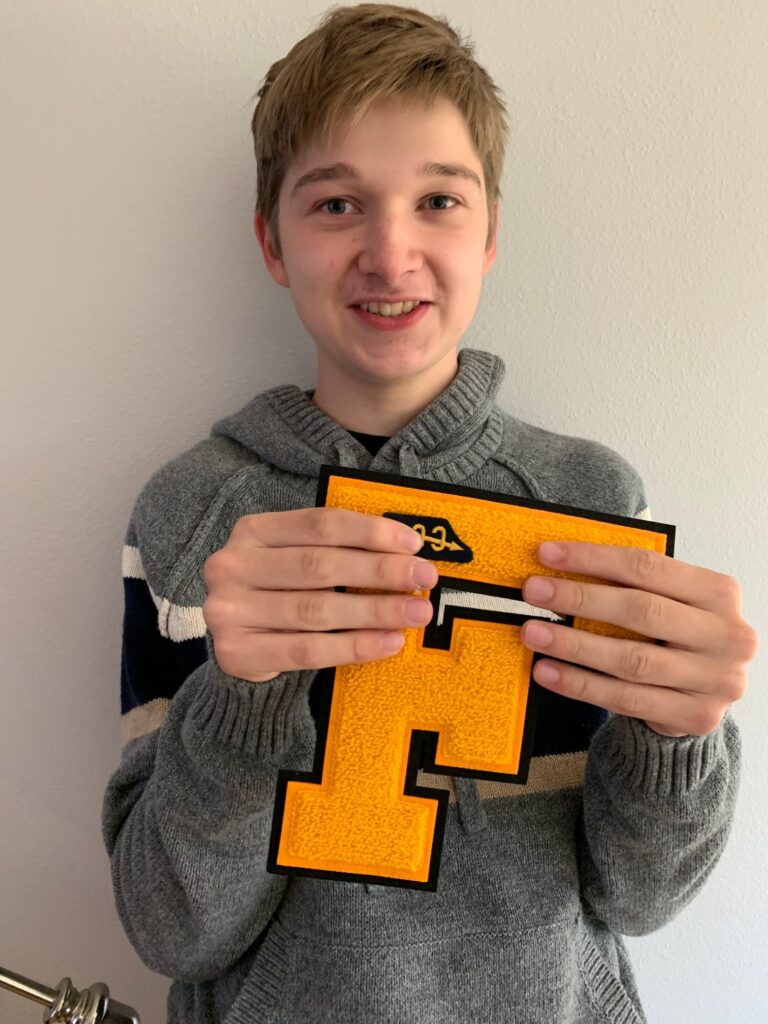 Because COVID numbers are so high (number one in the United States!) Fargo Public School guidelines limited the awards program this season to just athletes. When Steve and I got the news, we figured that something like that would be the case. We were happy and grateful that J would still be able to have a recognition program, but we were still sad we wouldn't be able to attend. After all, this was J's senior year in XC. The culmination of six years of hard work and tremendous growth. It's a program for the athletes, but it's also a proud parent moment too. A proud parent moment we would end up having to miss.
Luckily, Steve and I have been able to attend past recognition programs and did get to share some special moments with J then. Over the years we've seen seniors have a chance to express their thoughts on XC, their experiences, and have the opportunity to thank their friends and coaches. We were so excited for J to have that chance too, and even though we wouldn't be able to attend in person, we knew J would be fine to do it on his own. He's had some good experiences with delivering speeches at school and a few times at church, and he takes his speeches very seriously. So Wednesday, I sat down with J to help him form his speech. I wanted to make sure that whatever J was going to say was in his words and his voice, so I jotted down a very basic outline and left spaces for him to "fill in the blanks." 1) What I learned by doing XC, 2) What I loved about doing XC, 3) What I will miss about XC.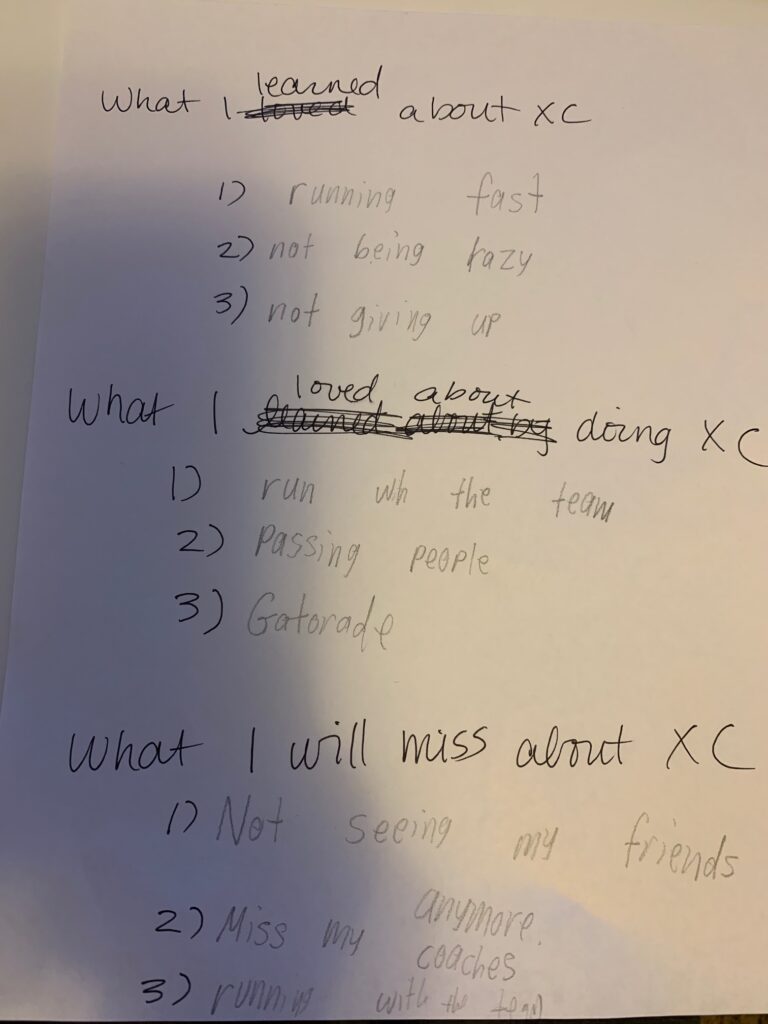 The best part of this process was seeing what J came up with. It's clear that he's really internalized this experience and the lessons he's learned over the years.
I took each idea, wrote it in a sentence with an open-ended "because blank" after it. Once again, it was really neat to see how he finished the sentences.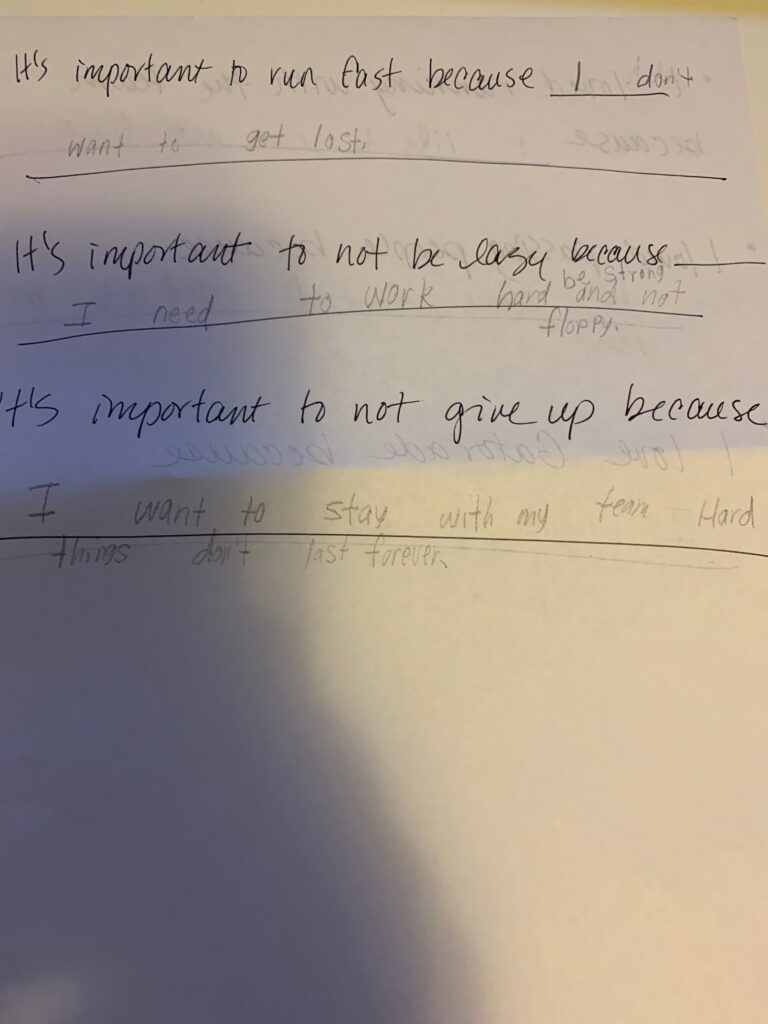 And that was it. It was short, to the point, and all he had to do was write out all the sentences and voila! he had his speech. Here is the text if you would like to read it 🙂
I feel sad about cross country being over, because I like running and I like my coaches. I've done cross country for six years. I've learned a lot, I've loved it a lot, and there will be a lot that I will miss.
I've learned it's important to run fast because I don't want to get lost. It's important to not be lazy because I need to work hard and be strong and make sure my arms are not floppy. It's important to not give up because I want to stay with my team and hard things don't last forever.
I loved running with the team because I like to run with friends. I also loved passing people because it helps me stay focused and with my team. I also love Gatorade. Gatorade is awesome and I always get a Gatorade after I work hard on a run.
I will miss Cross Country because I will miss seeing my friends. They have been seen my friends for a very long time. I will miss Coach L because he is my running partner. I will miss Coach H because I like it when he brings donuts and Gatorade. I will miss Coach M because he teaches me how to work hard.
I have a lot of favorite things about cross country. I like the bike and run practice before the season starts. My favorite meet to run is the Valley City race. I like to ride the bus with my teammates, and I love to race.
Thank you very much.
He practiced it a few times Wednesday and Thursday. Friday I realized that he would be delivering it behind a mask and so he read it once with his mask on about 20 minutes before I dropped him off.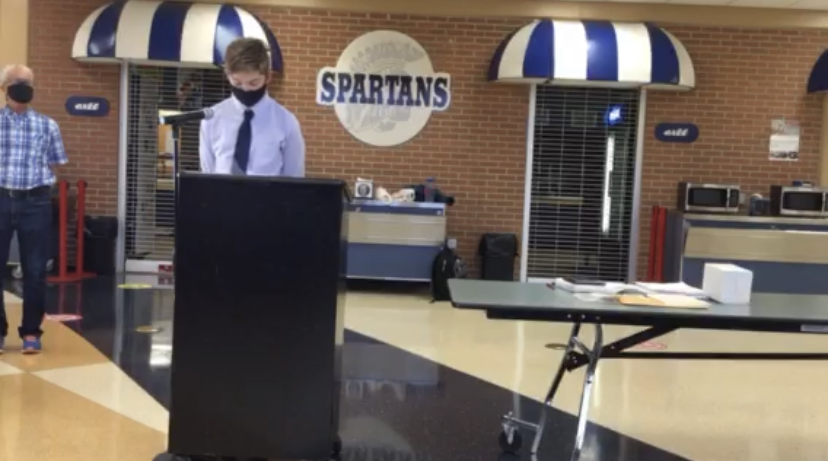 Because parents weren't allowed to attend, the coaches recorded the program and we DID get to see J give his speech after all. He did such a good job and we are so very proud of him. This year he lettered in XC and came home with his letter and little XC badge to go on it. He also received a little clock to remind him of all of the time he put into his XC career. Six years!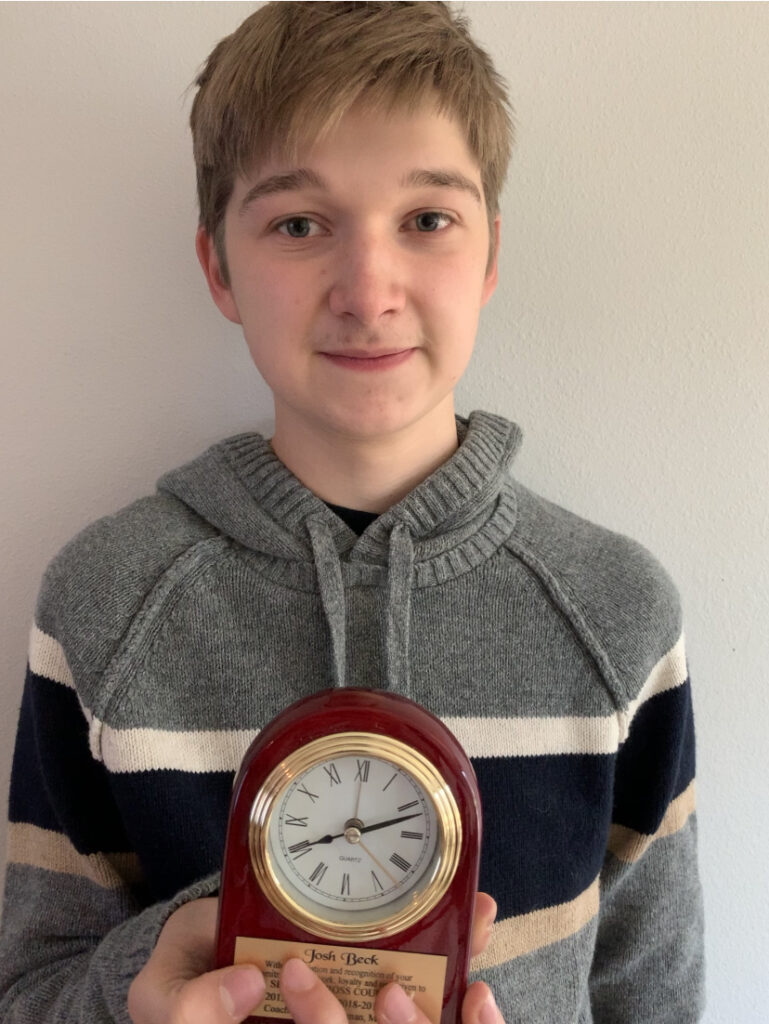 COVID has limited our kids' participation in a lot of traditional events and red-letter moments this year. We are SO grateful that despite all of the disruptions and changes, our kids got to still have a full, uninterrupted XC season. At this point, we'll take what we can get. And we'll take any moment we can to be proud parents of our kids, no matter what that looks like.
Congratulations, J! We love you!
Please follow and like us: