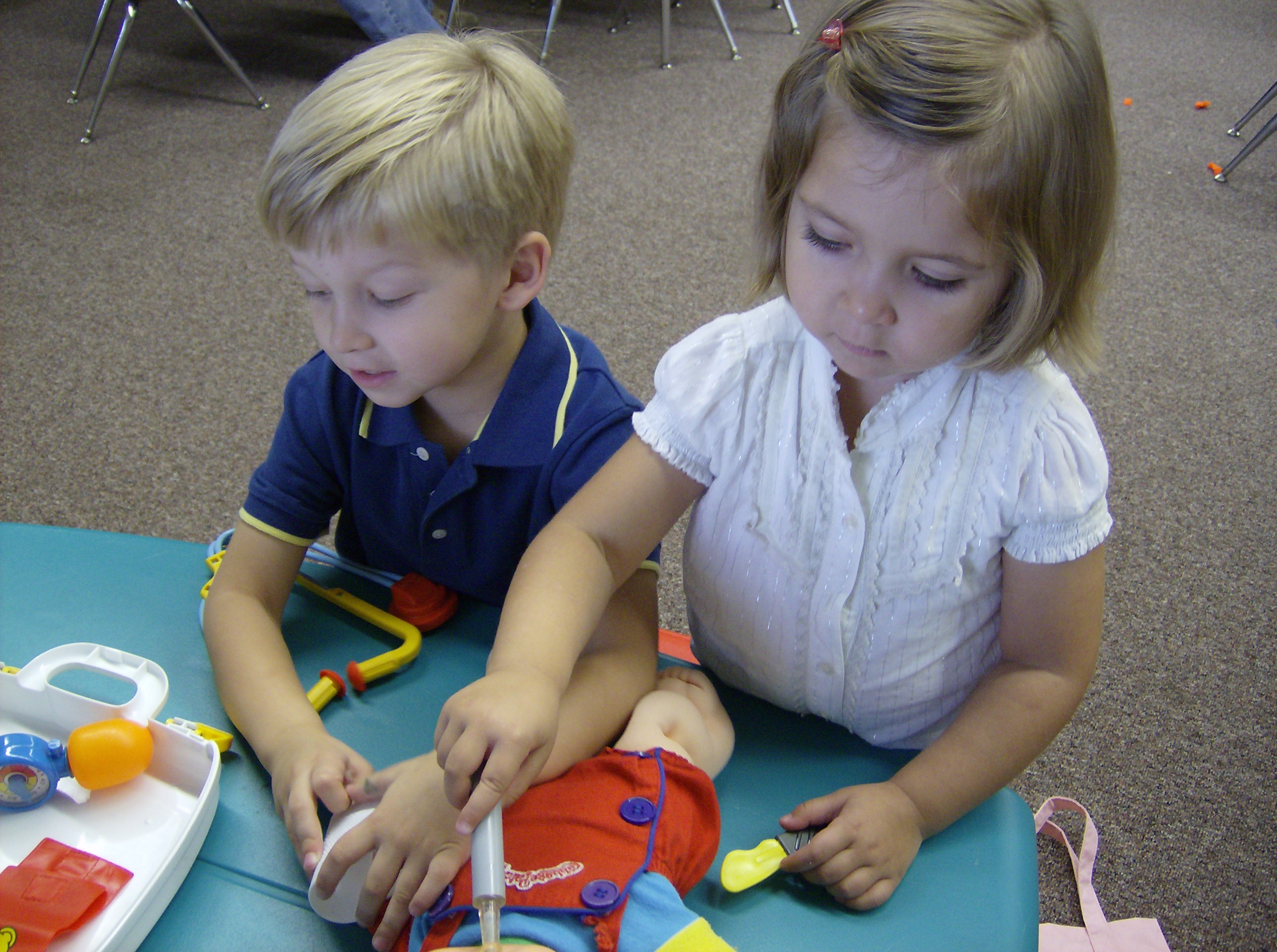 J's IEP is coming up this week.
It's something I've been doing for as long as I can remember.  I have binders full of Assessments, Evaluations, Re-Evaluations, Progress Reports, IFSPs (an IEP for kids under 3), IEPS (an Individual Education Program once a child turns 3),and behavioral  assessments. I even have copies of "my rights" as a parent of a child with disabilities from three different states.
I can't imagine what it would be like to be a parent without all of these binders. To just send your kids off to school and collect report cards a couple of times a year.
Over the years, I've learned some things along the way—things that go past the anatomy of an IEP. There's plenty of websites out there that explain that like this one here. But I've learned some things about the mental/emotional aspect of the IEP meeting. And sometimes that's a little harder to navigate than the goals and objectives and the construction of the IEP itself.
Here are seven things I've learned:
Be objective—as objective as you can. I know it's hard as a parent. You have to leave all your emotional crap at home. If you really have a gut feeling that your child isn't understanding, doing, learning, something, don't hide it. Bring it up. The good, bad, and the ugly. Just because your child is struggling, doesn't mean you're a bad parent. Be willing to admit that your child is having a hard time keeping up or behaving him/herself. If you're frustrated with how things are playing out at school, don't lash out on staff. Look at the current plan and see how you can improve that instead. It sounds very clinical because in some ways it has to be. Doctors can't let their emotions overcome their thought processes when helping their patients.
Make sure to bring up your child's strengths: I think any parent—those of neurotypical kids as well—can say that their child behaves differently at home than they do at school. Often, with kids on the spectrum they feel more comfortable in their home environment and can show strengths in learning and talents that might not show up at school. Make sure you notify the team of these things. They may not be seeing them.
Be an advocate for your child: If you feel like your child isn't getting the services they need, tell the team. Hopefully you've been in constant contact with the team before the IEP (and so your concerns don't seem like they're coming way out of left field), but if they still aren't addressing your concerns, make sure you bring them up and hold your ground. If there is something your child really, really needs, make sure that it's included in the IEP.
Come prepared. Review past IEPs and assesments. Look at the progress reports of past goals. Which goals were the most successful and why? Which goals were the least successful and why? This will help you gauge where the best place/level to challenge your child and encourage the best success. Sometimes goals are too lofty and have to be revisited for the next IEP. Sometimes they're too easy and they need to be revisited for the next IEP. Sometimes they're too specific or too general. If you're receiving services outside of the district, make sure you include any information from those services that might be helpful.
Prep the team before you get to the meeting. Write a little summary of what you've been seeing at home (both the positive and the negative) and send it out. I find there's limited time in an IEP meeting and there's always so much I want to say. If everyone's read the summary before the meeting, I feel the team knows better where I'm coming from, and hopefully we can be more efficient with our time.
Be a good listener. There's a lot of group dynamics happening in an IEP meeting, and different people have different sets of information/perspective that others in the group don't have. Try to be fair and make sure you listen to everyone's voice. It's really easy for one person (yourself included) to dominate the conversation.
Remember that this is one moment in your life and your child's life. It's easy to get overwhelmed and feel like you're drowning on all the things that need to be "fixed." But every child is constantly evolving. That's why your parenting strategies become obsolete in a few short months, weeks, or even days after you've come up with some brilliant plan, and you have to figure out something new again. As J would say (reciting one of his mindfulness apps), "It isn't always going to be like this. Thoughts (substitute hard things) come and go like leaves on a river." Tap into those mindfulness strategies. It will also help you with #1.
As I've prepared for this round, I've had some new insights through looking at J's past IEPS. I understand J's behavior goals will be important to discuss in this next IEP meeting, but I'm also anxious to talk about his academic goals as well. While going through these documents (all the way back to 2005) I've noticed that over the years the IEP goals have focused heavily on behaviors (appropriate class behavior, reducing outbursts, and using language to communicate needs). These goals have been on every IEP J has ever had in some shape or form. In fact, on one of J's eligibility assesments (under "background information") it states:
"Records indicated he entered school with a tremendous base of concept knowledge and age-appropriate pre-academic readiness skills. J's weaknesses have consistently been in behavior. His records show IEP goals attempting to increase prosocial interactions with peers and decrease disruptive behavior. J's previous district stated 'He displays a high level of stereotypical repetitive behaviors that interfere with his learning' (November 2007)."
J has been able to "muddle through" academics over the years. He has an incredible memory so math has been historically a strength for him, as well as spelling and grammar. In fact, he came into kindergarten being able to spell at a second grade level, read basic sight words, and new his basic math facts. Over the years, modifications have been made for him in other areas (such as reading comprehension). But now I feel like we're hitting a turning point. He's been slipping in the academics category. Now that we're in middle school he needs to learn how to "take tests." He needs to learn to study for a test to if he's going to be able to "muddle through." Last year he was dismal in these areas, but this year we've been seeing glimpses of progress at home. We're starting to figure out how to get him to "study." How to get him to work "independently." Not at grade appropriate levels, but he's learning the concepts. And I can't help but think that in the end, knowing how to "do the task" and consequently, eliminate half of the frustration, might improve behavior and attention at the same time. Give him something to encourage prosocial interactions with peers. We'll see.
I have a love/hate relationship with IEPS. I'm excited to see how J's grown and at the same time I can get discouraged that he's always behind in something. That's why #7 is probably the most important for me personally. I have to remember that Rome wasn't built in a day.
Math Update:
The last two weeks we've been working on adding and subtracting integers with J. Every day. I decided to suck up all my math phobias and to try to figure out how to get J to learn this. I printed off free worksheets from mathdrills.com. Easy EASY integer problems he could do in his sleep. I wanted to make sure he REALLY knew the rules of integers. After a week and a half, I decided that it was time for J to do the whole sheet on his own. It took him 8 min. Alone in his room. No hovering to tell him to focus and do the next question. No talking through the steps with him. He felt confident (and proud enough) to do them ALL ON HIS OWN—FOR THE FIRST TIME EVER. NOT ONCE DID I REMIND HIM TO SIT BACK DOWN AND DO HIS WORK. He got 22/30 right. 72%. And the next day doing his real integer homework, with larger computations, was SO MUCH EASIER. Because he can do the larger computations without the integer mumbo jumbo. He was doing larger computations in grades two and three, and yet for the past few weeks in school he'd been bombing every worksheet because of the addition of integers rules.  It really confirmed to me that he needs to practice the steps as simply as possible—over and over and over again—he'll have no problem applying them later.
See? Like I said, they're constantly evolving!
Please follow and like us: